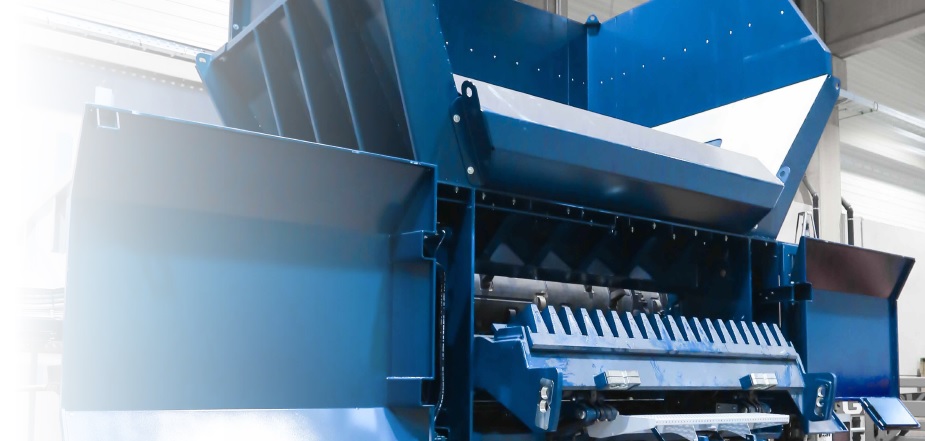 TEUTON ZS 55 Stationary Universal Shredder
The machine can be flexibly set up to account for various framework conditions such as input material, throughput and desired end grain size and can this be incorporated into existing recycling processes and plants with ease.
Thanks to its sturdy steel construction, TEUTON ZS 55 can deal with extremely high stress and thus delivers a continuous shredding process as well as a uniform discharge of shredded material to the downstream conveying systems. TEUTON ZS 55 only requires minimal maintenance. The daily check requires nothing more than opening the shredding chamber from the machine's touch panel, providing safe and comfortable access.
Technical Data
| | |
| --- | --- |
| Total weight max. | 20 T |
| Engine | 2 x three-phase 160 KW = 320 KW |
| Number of replaceable teeth | 30 |
| Number of counter teeth | 19 |
| Number of comb | 3 |
| Rotor length | 3,000 mm |
| Rotor diameter | 1,050 mm |
| Rotor speed (variable) | max. 40 rpm |
| Rotor Drive | Electro-hydraulic planetary gear |
| Control | Radio remote control (optional) |